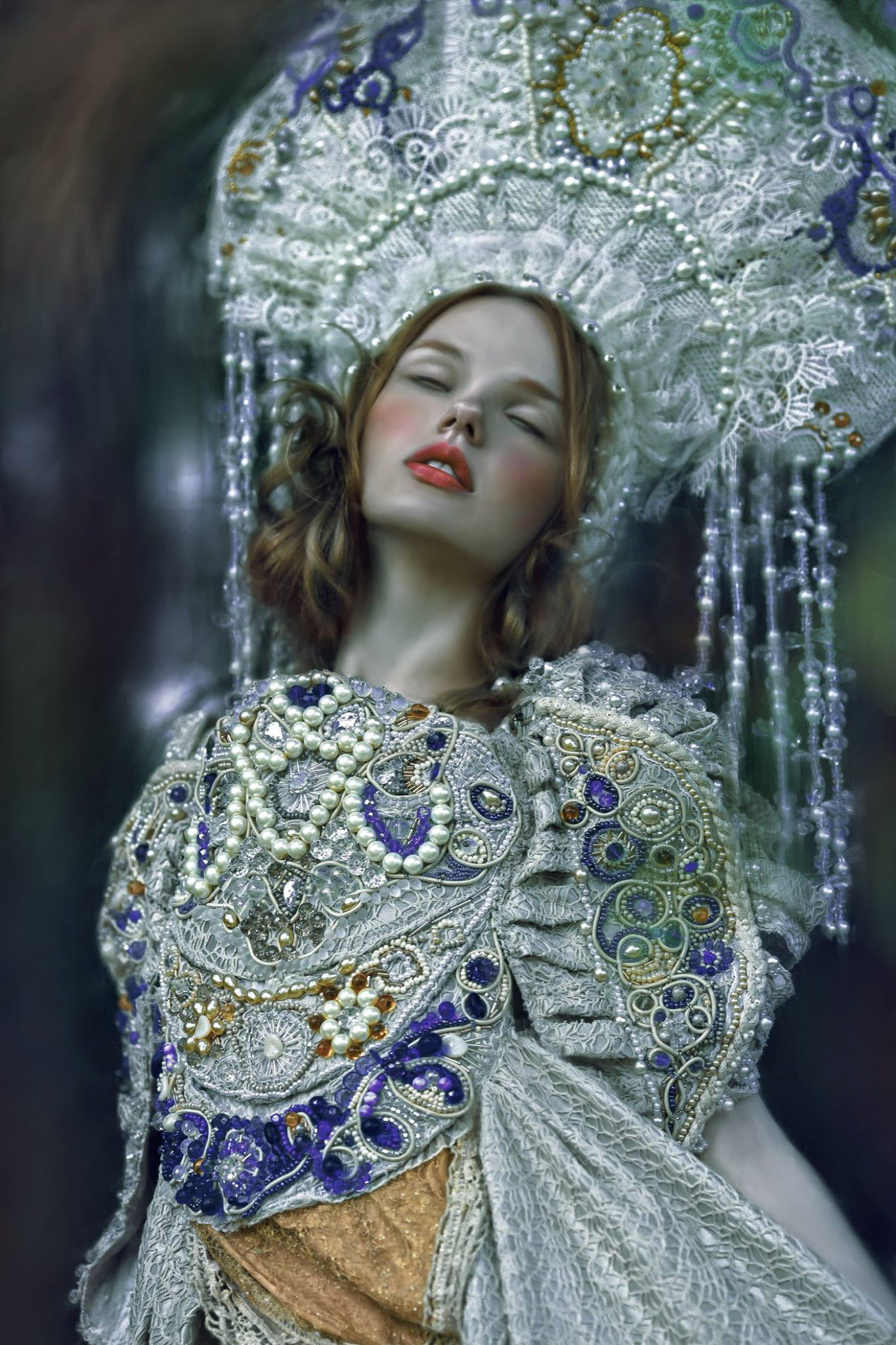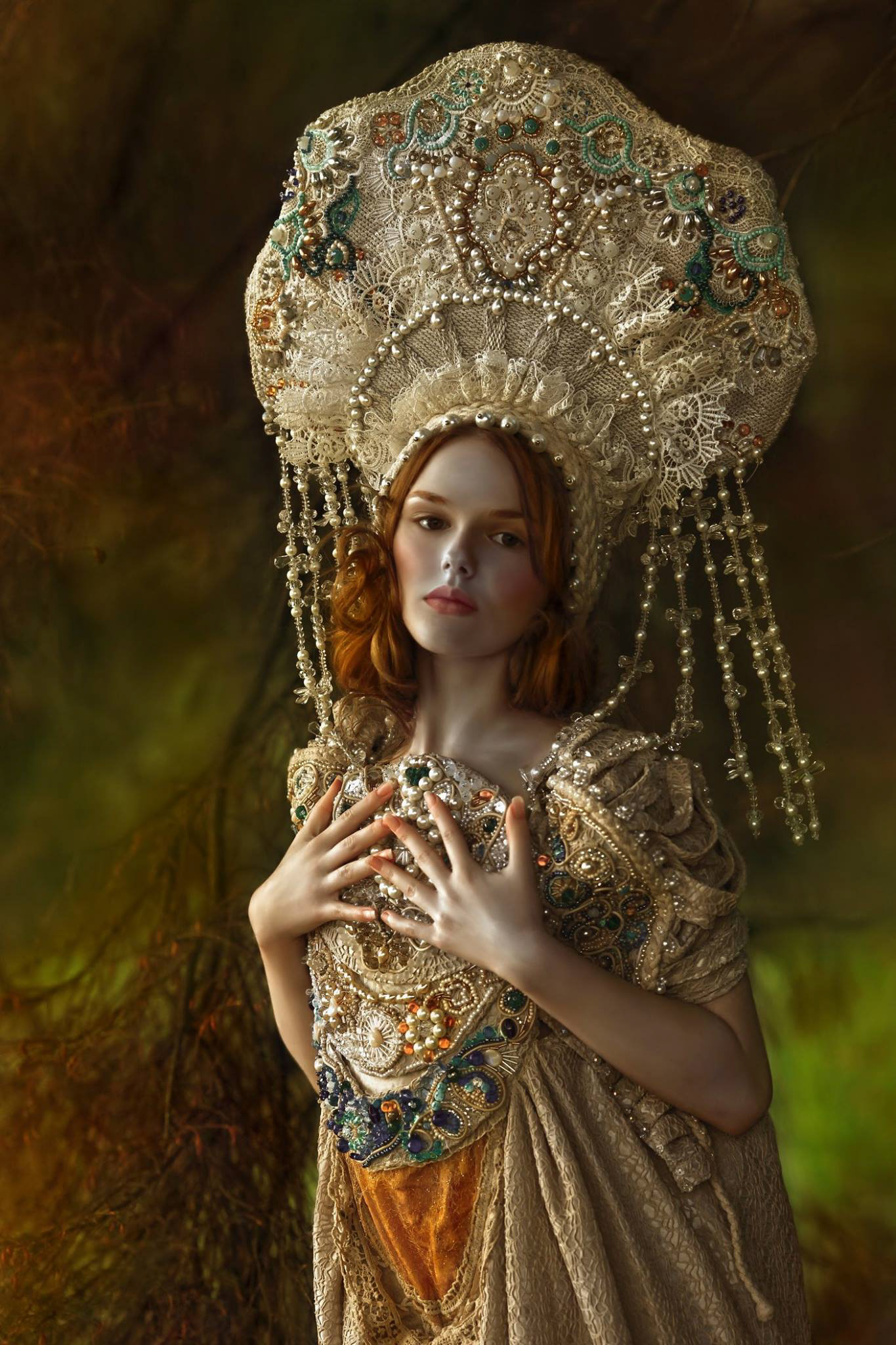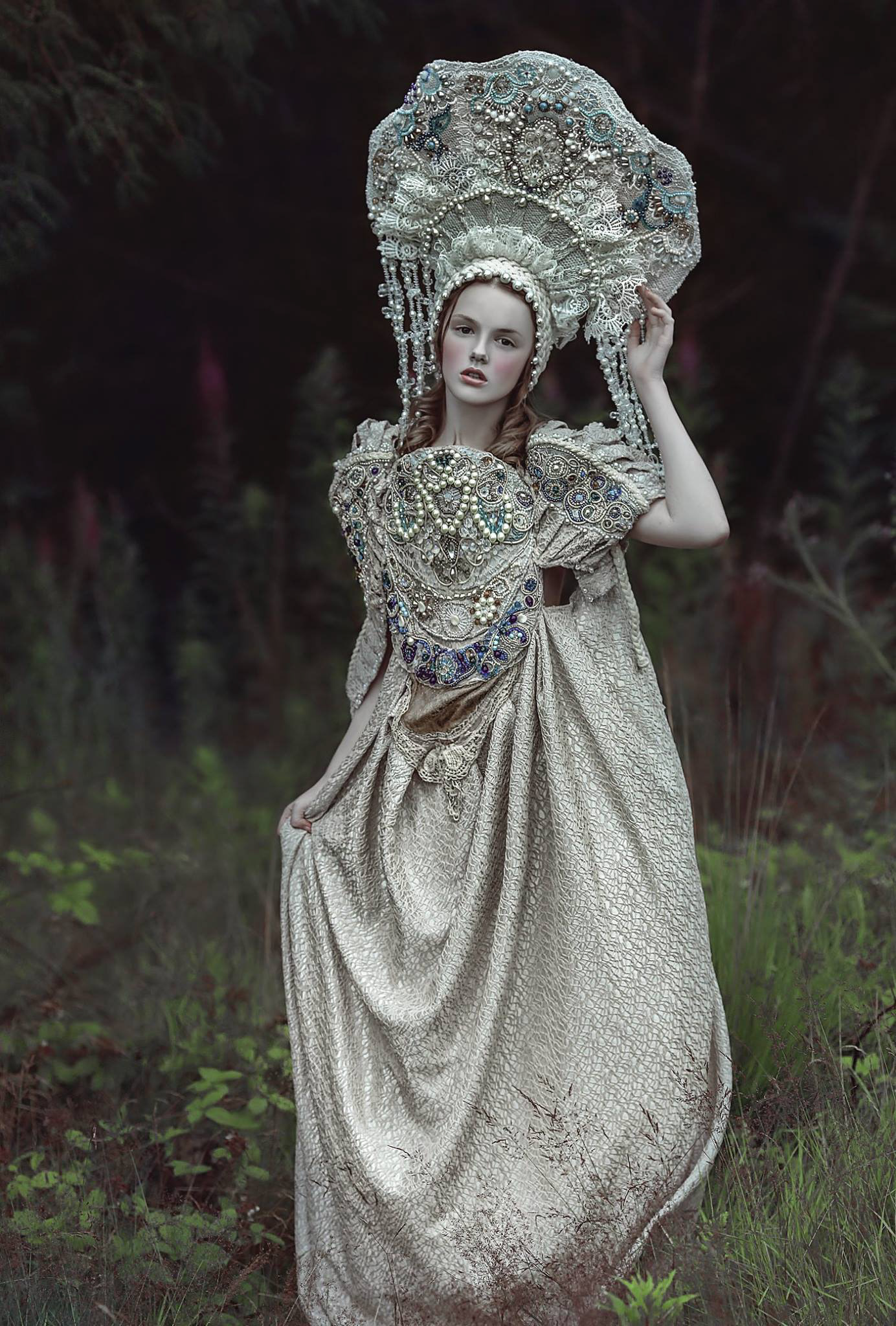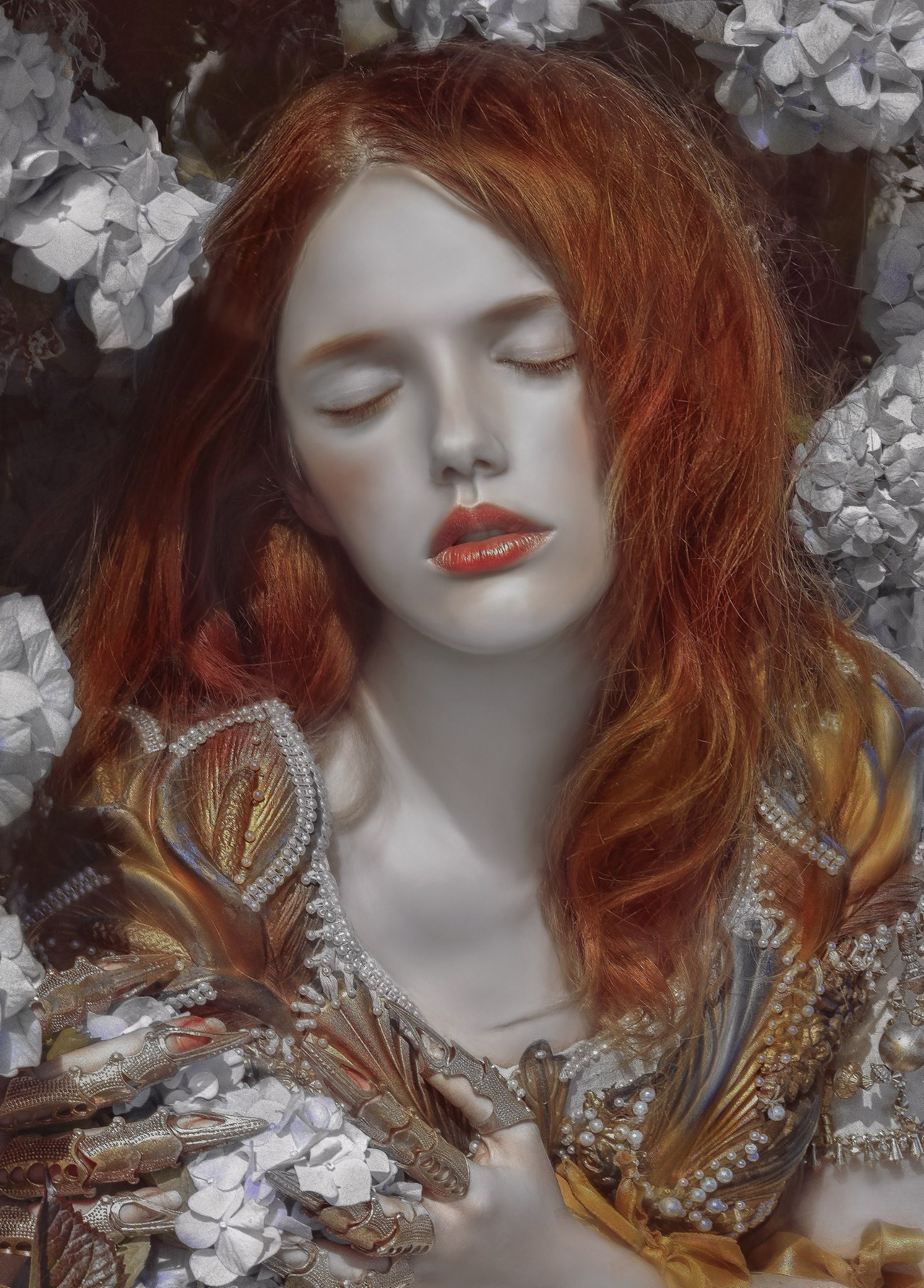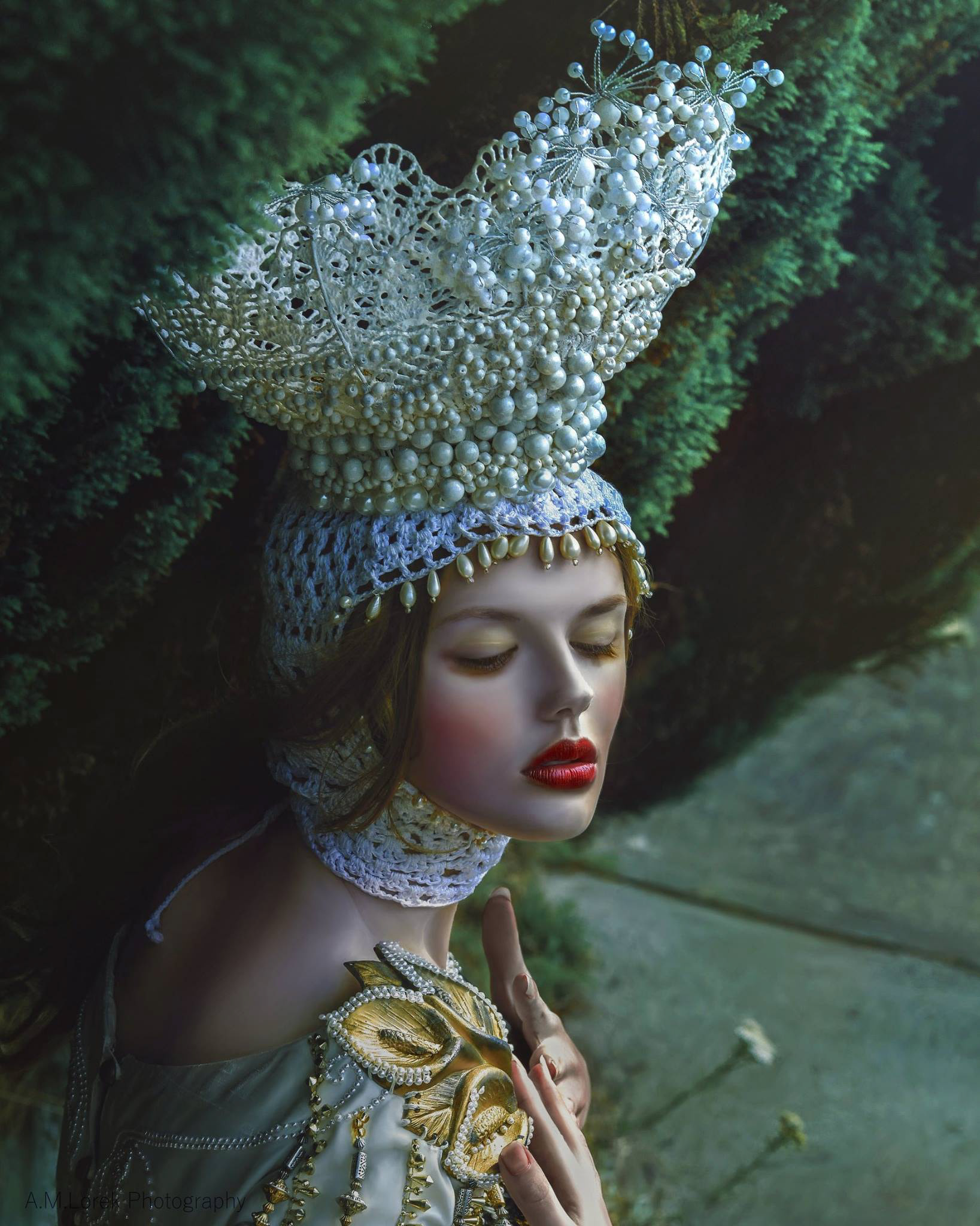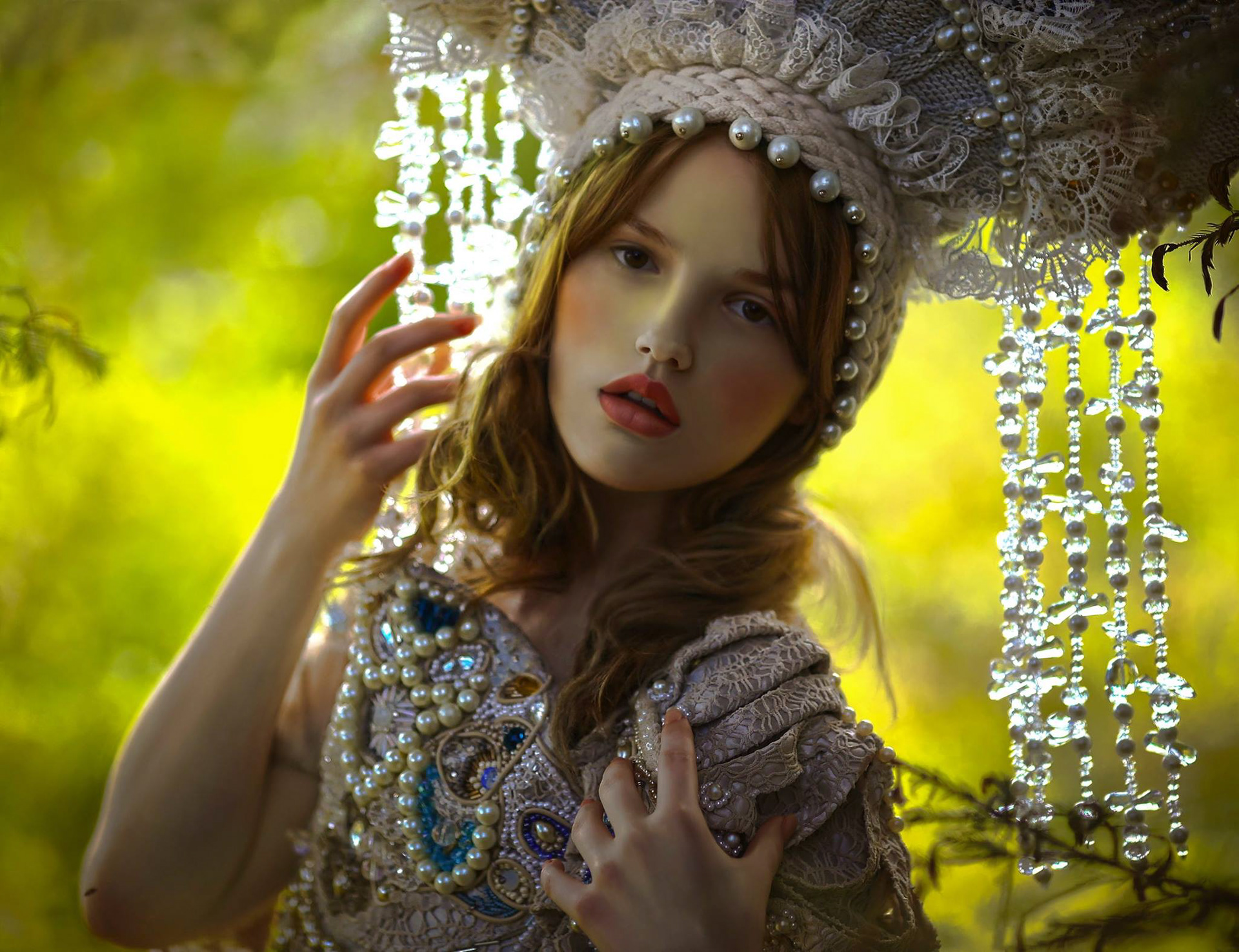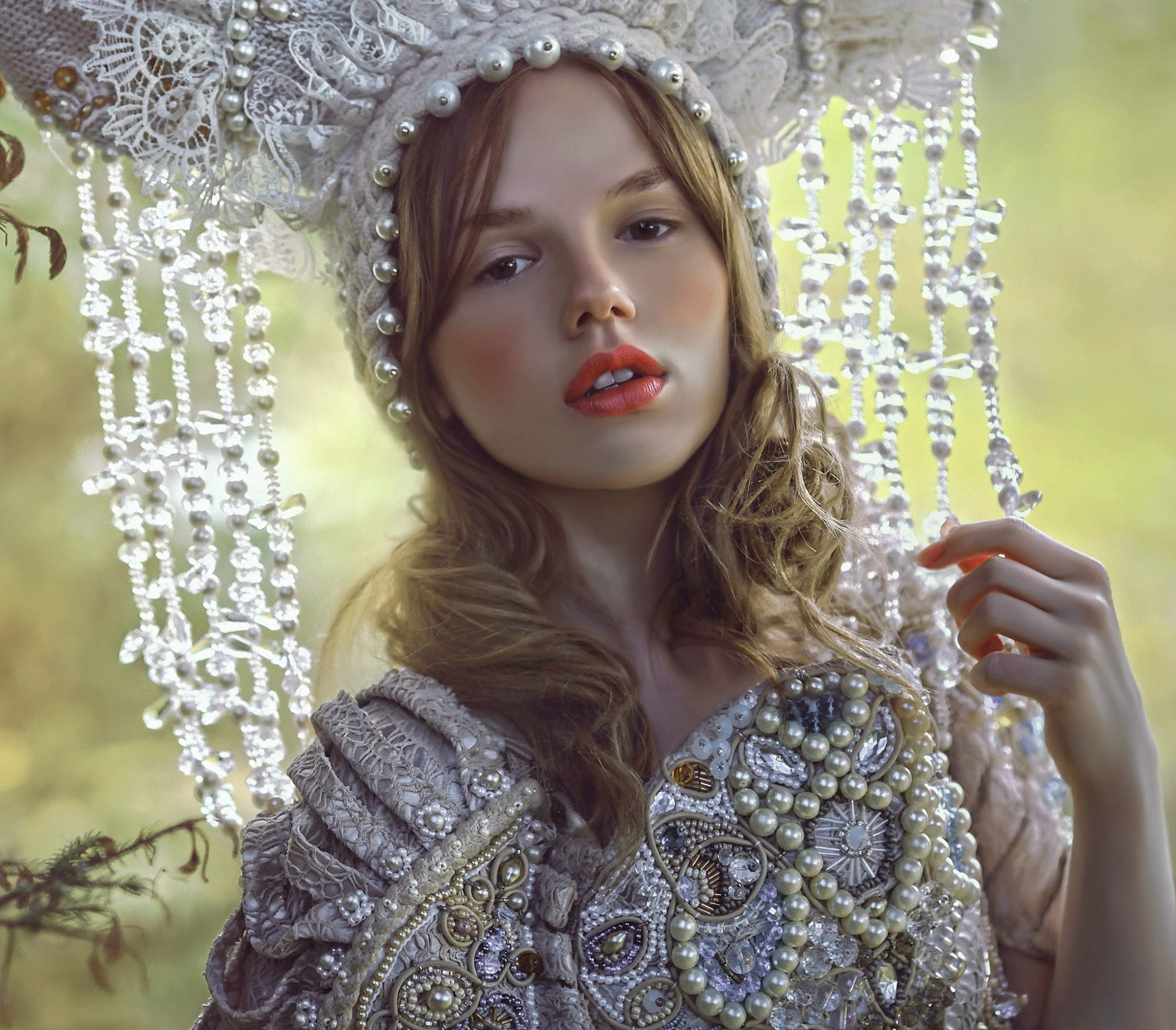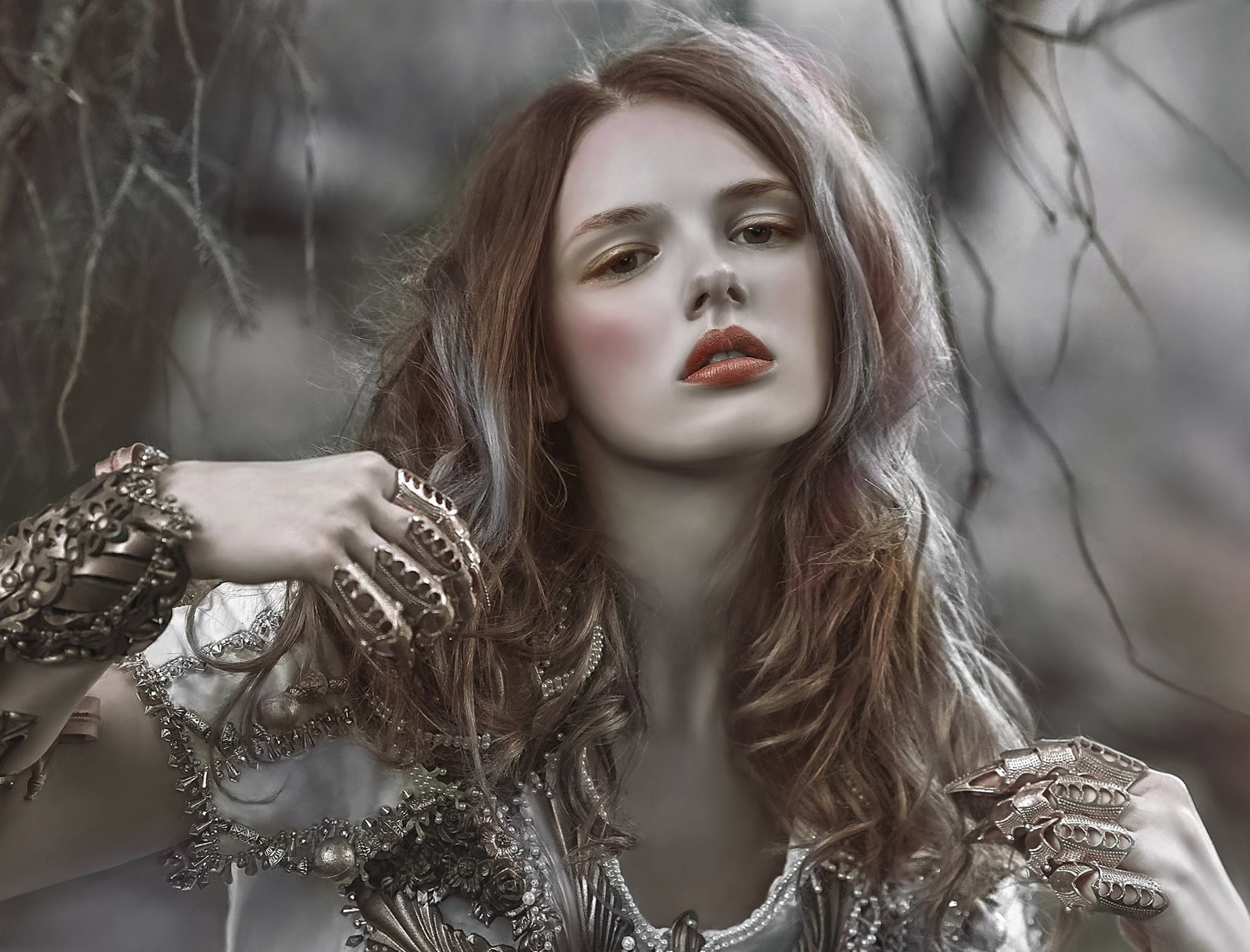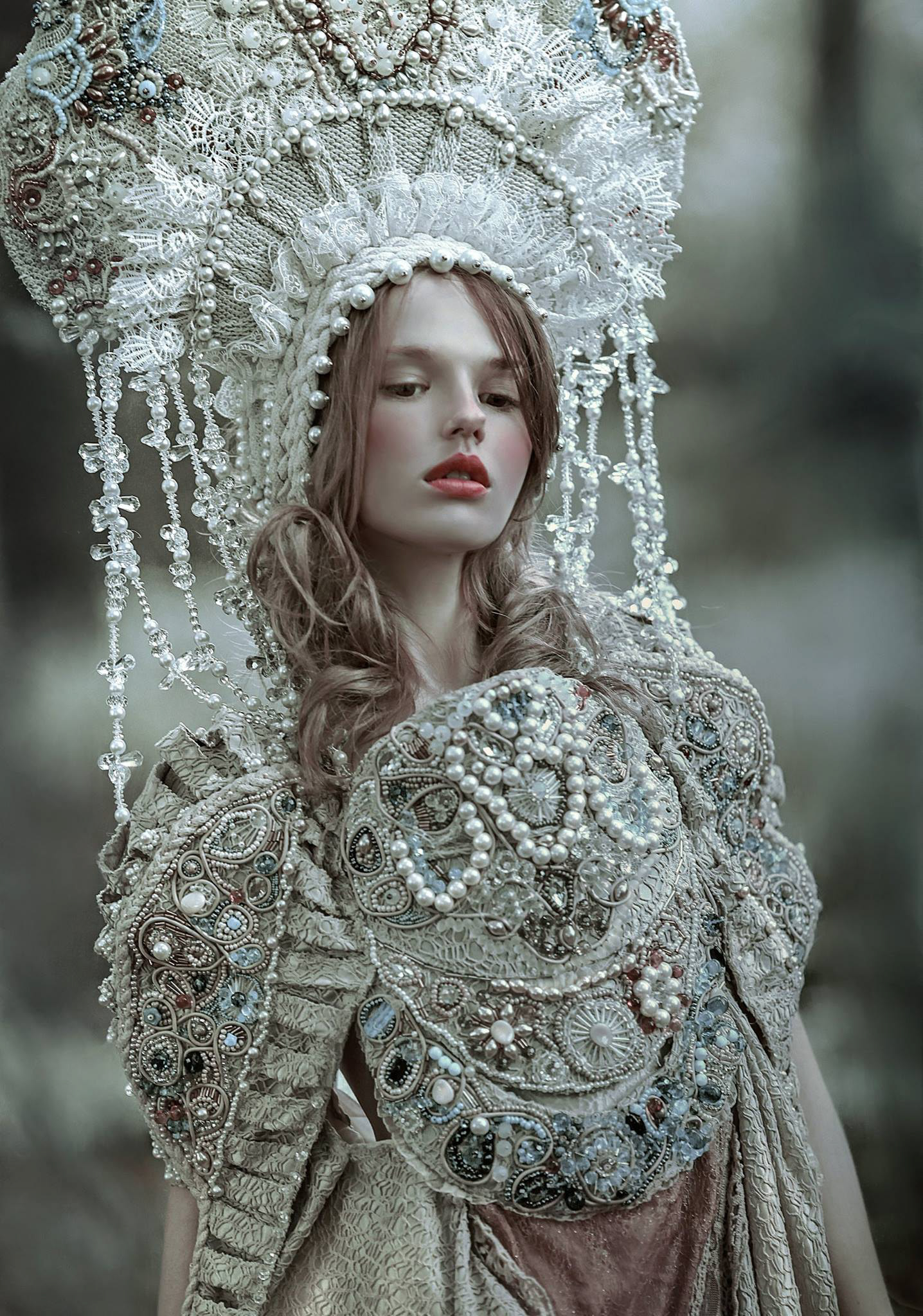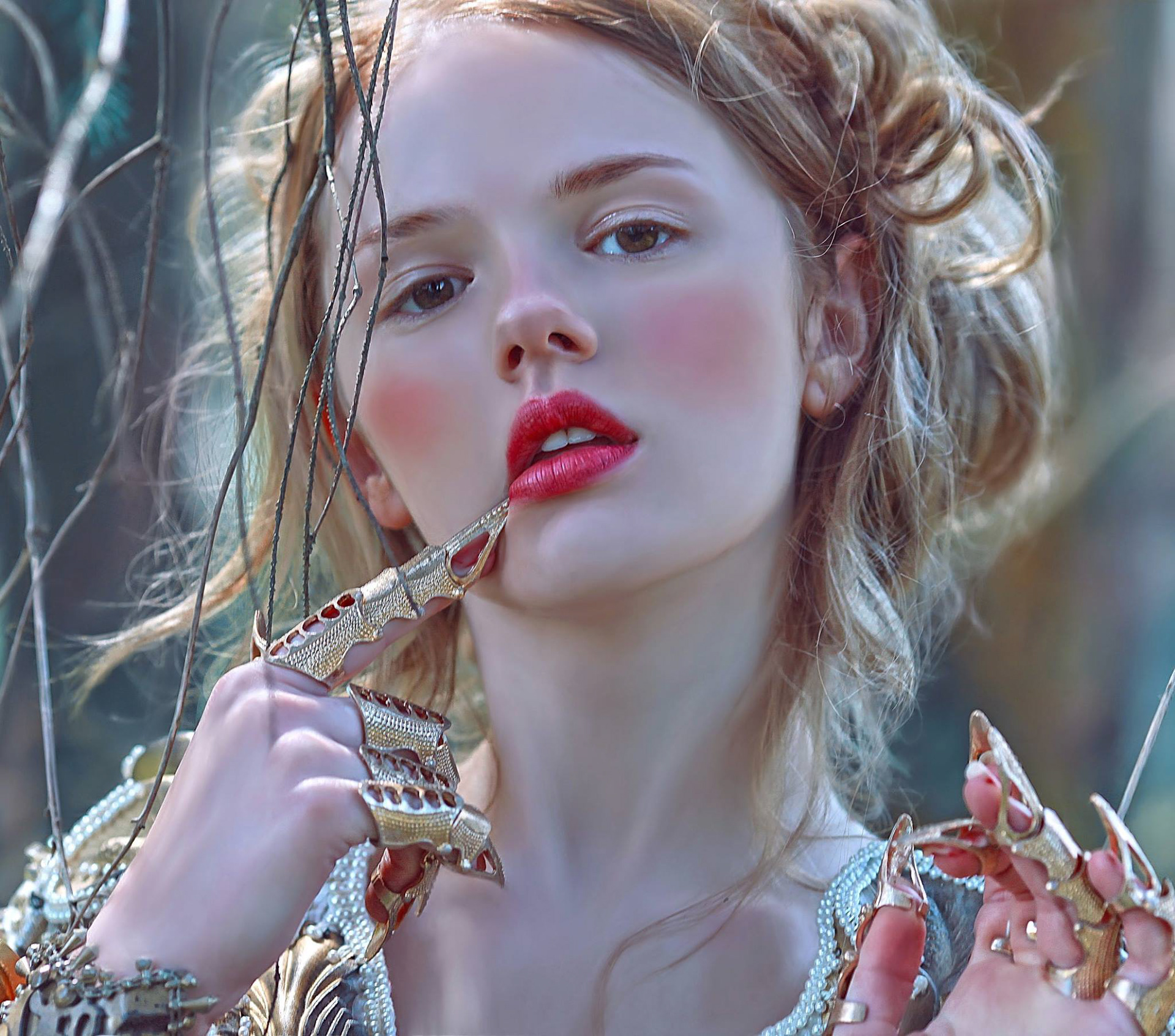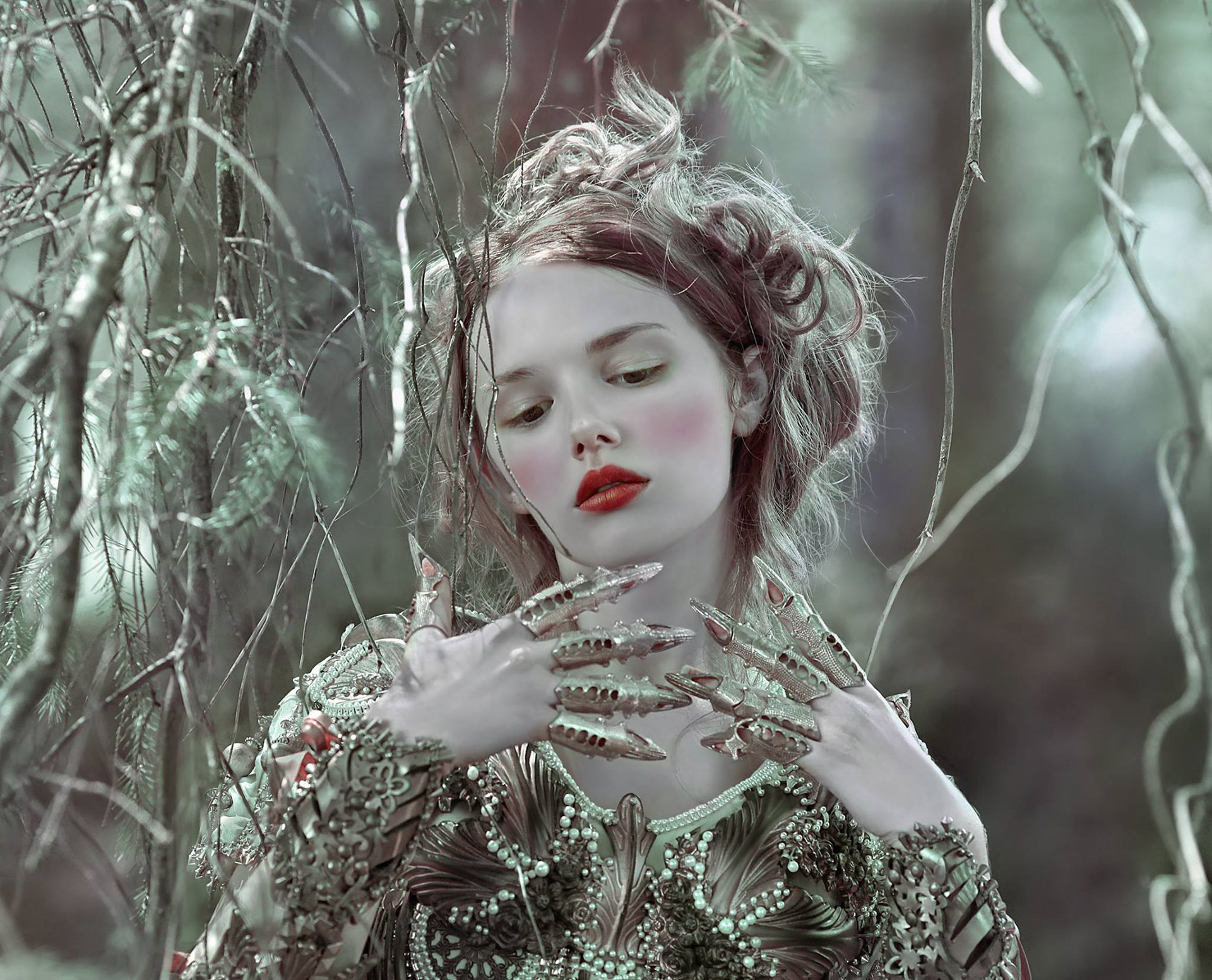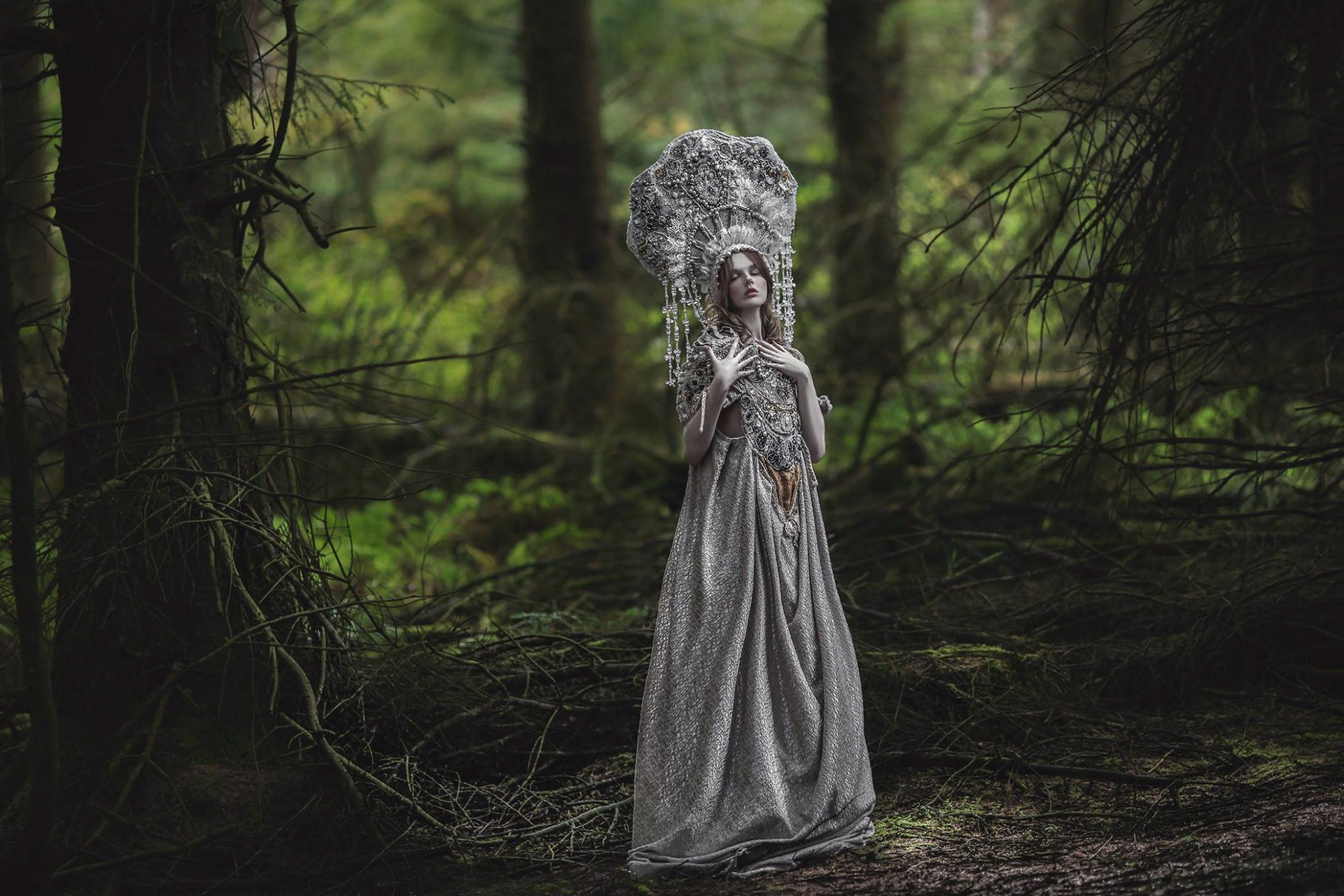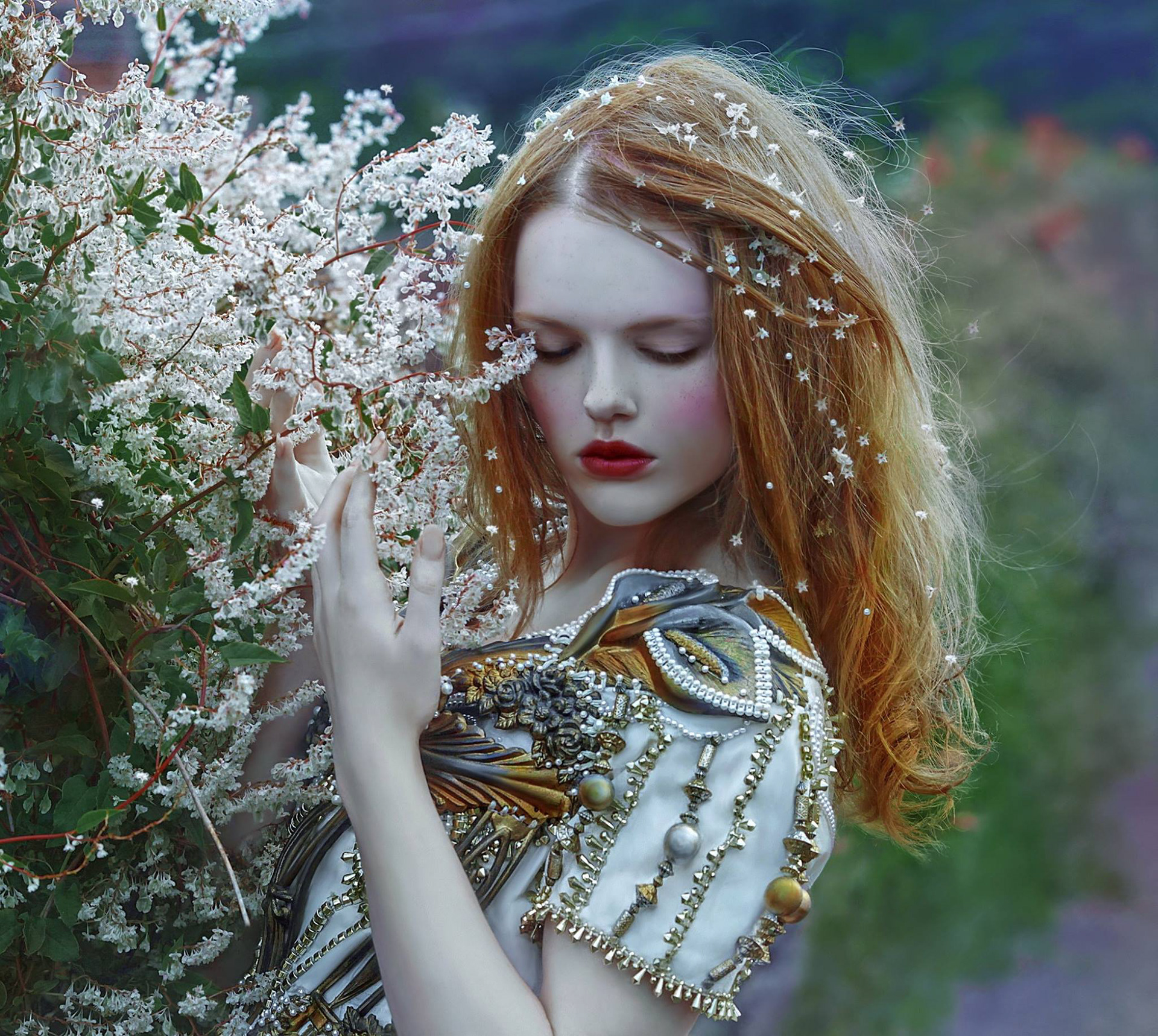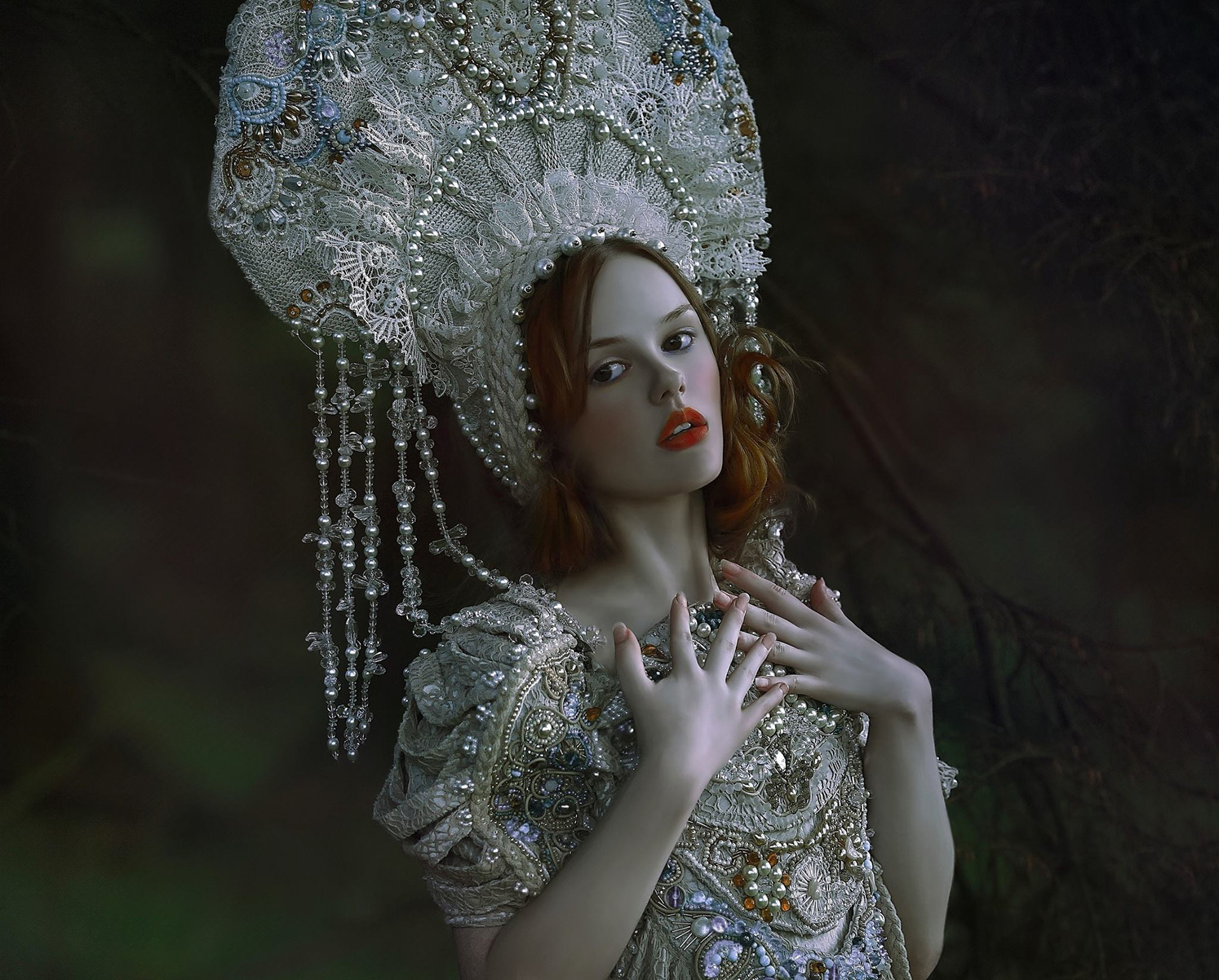 Whilst in high school I dreamt of becoming a model - just like many young girls do - before I was introduced to the world of photography. When I began photography, I started with nature and landscapes, before the desire to delve into portrait photography began. Initially, I would take self-portraits in order to just build self confidence, to understand a camera more and to experiment. The more you shoot the better you become, right?
I regularly post my self-portraits on Social Media and it was on Facebook that Agnieszka Lorek took a interest in them and asked if I would like to model for her, I was delightfully overwhelmed that such an accredited photographer took an interest in photographing me, ME?! This was a massive confidence boost for me! It was June/July of 2015 when she came across my Facebook page and reached out to me... We worked together in the August. The day was spent in the beautiful hills and forests of Cardiff (UK), wearing the beautiful, embellished garments and headdresses by Agnieszka Osipa. I am truly privileged and honoured to have worked with such talented artists.
Subsequently,  I wanted to showcase the works that was produced that day by the amazing Agnieszka Lorek (photographer & digital painter) and Agnieszka Osipa (fashion and costume designer). I absolutely love their work, they both have a very distinct practice. I am in awe of how surreal Agnieszka Lorek's work is. The intrinsic detailing of Agnieszka Osipa costume designs are completely jaw-dropping. Every little detail makes their work all the more striking.